This store requires javascript to be enabled for some features to work correctly.
Signature Ethical Chocolate Couverture Collection
Terroir-Driven Fine Chocolate Couvertures
Just as the most valued wines in the world are made with the best grapes, our award-winning chocolate is crafted from the best fine flavor cacao -- the one and only "Arriba Nacional" from different provinces of Ecuador. We carefully process each bean, respecting and preserving the innate organoleptic characteristics specific to the beans of each province. Our special post-harvest and delicate roasting processes highlight the exquisite notes of red wine, wood and floral, resulting in these unique lines of terroir-driven fine chocolate couvertures.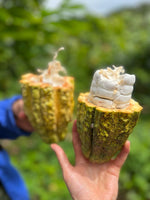 Heirloom Raw
Intensely floral, red wine, fresh cacao pulp
We minimally process heirloom nacional cocoa beans from the Los Ríos province to preserve its unique characteristics. Through a special post-harvest process and delicate roasting, we highlight exquisite notes of red wine, wood, and florals to create incomparable chocolates and unforgettable experiences.
Couvertures: Gran Cacao 100%, Vinces 85%, Los Ríos 70%

Recommended for: Molding and Chocolate bars, Ganache, Mousses, Ice creams and Sorbets, Beverages, Drinks, Sauces, Baking
Shop Heirloom Raw Couvertures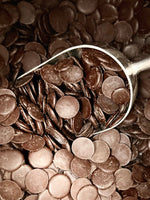 Classic Roasts & Vegan
Traditional, bright, floral
This line offers an experience more aligned with the European tradition. Incredible floral aromas, sensational fruity flavors, and caramel nuances complement each other to create a perfectly balanced chocolate. Made with cacao from the provinces of Manabí, Esmeraldas and Pichincha.
Couvertures: Pure Ecuador 100%, Calceta 81%, Manabí 70%, Esmeraldas 70%, Fortaleza 64%, Vegan 58% (Coming Soon!), Puerto Quito 55%

Recommended for: Molding and Chocolate bars, Ganache, Mousses, Ice creams and Sorbets, Beverages, Drinks, Sauces, Baking, Vegan prep
Shop Classic Roasts & Vegan Couvertures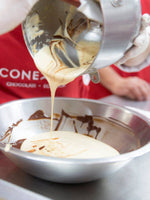 Milk & White
Butterscotch, fresh cream, vanilla
We craft our White and Milk Chocolate with cacao beans
from the provinces of Pichincha and Esmeraldas. Its complex flavor profile tells the story of indulgent cacao, with a balanced acidity softened by exquisite caramel notes. We also bring to you our exclusive white chocolate, crafted with fine flavor natural cacao butter.
Couvertures: Pichincha 43%, Abundancia 40% (Coming Soon!), Atacames White 33%
Recommended for: Chocolate Bars, Ganaches, Mousses, Ice creams
Shop Milk & White Couvertures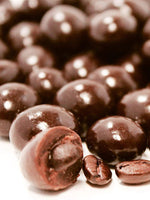 Chocolate-Covered Snacks
Awaken your senses with delicious, crunchy bites crafted with Ecuador's finest products. They are an excellent source of antioxidants, with pleasant citrus, floral, and fruity notes covered with a layer of delicious chocolate. Enjoy the crunch!
Products: Chocolate-Covered Coffee Beans, Chocolate-Covered Coffee Nibs, Chocolate-Covered Golden Berries, Chocolate-Covered Cacao Beans
Shop Chocolate-Covered Snacks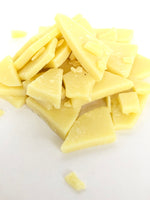 Cacao Ingredients
Made from Ecuadorian Arriba Nacional Cacao, one of the finest aromatic beans in the world.
Products: Cacao Butter, Cacao Powder, Cacao Nibs, Cacao Liquor (Unsweetened Baking Chocolate)
Shop Cacao Ingredients
If you are a professional chocolatier or avid baker looking for more information about our product specifications, and/or any questions related to wholesale/bulk ordering, we would love to hear from you!